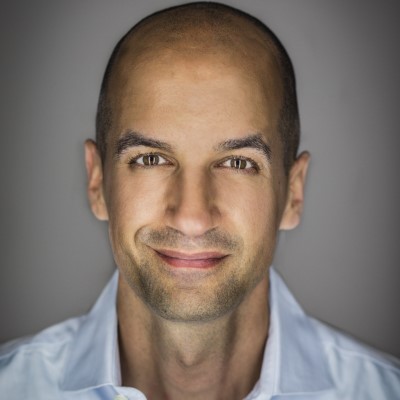 Pascal is Co-Founder (and enfant terrible) at radical Ventures and Singularity University's Chair for Entrepreneurship & Open Innovation. His work focuses on the intersection of technology, global impact, and culture; inspiring, educating and empowering entrepreneurs, corporate irritants and change makers to tackle the most intractable problems of our time.

He has spent his career pushing the boundaries of technology and passionately believes it can profoundly impact the betterment of humankind. He got started on the net before there was a web browser, founded a series of technology startups, led eBay's Platform Solutions Group in Europe, launched a consulting firm helping entrepreneurs with their strategy & operations, and invested into early-stage tech startups. Pascal led Mozilla's Open Innovation Lab, created Mozilla's accelerator program WebFWD, and headed up Mozilla's Office of the Chair. As Principal at Google.org, he invested into social impact organizations around the globe. Most recently he built Singularity University's startup programs including the SU Accelerator and Venture Fund. Further, he founded the nonprofit organizations Mentor for Good and The Coaching Fellowship; the "GyShiDo" (Get Your S%#& Done) movement and publishes the opinionated newsletter, "The Heretic", which is read by tens of thousands of change-makers globally. He's the author of the published book "The Heretic - Daily Therapeutics for Entrepreneurs".

Pascal frequently speaks and writes about the magic and potential which happens at the intersection of technology, culture & global impact. He is also a trained Co-Active executive coach working with clients on achieving their full leadership potential. Most of all – Pascal loves to work with changemakers who want to, and can, make things better.