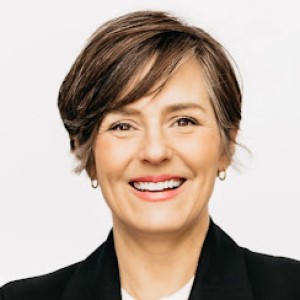 Jennie Weber is the chief marketing officer for Best Buy Co. Inc. In this role, she is responsible for the creation and execution of a marketing strategy that shapes the way customers feel, illustrates the expression of the brand, and accentuates the purpose and vision of Best Buy.

She oversees brand strategy, planning, creative, Best Buy Ads retail media network, and store and digital design.

Jennie has more than 25 years of marketing experience, including leadership roles in ad agencies, category marketing, brand marketing and end-to-end customer strategy. She joined Best Buy in 2005 and most recently held the role of senior vice president of customer experience and insights.

She holds a bachelor's degree in history from the University of St. Thomas. She serves on the board of directors for the Best Buy Foundation and Hennepin Theatre Trust.