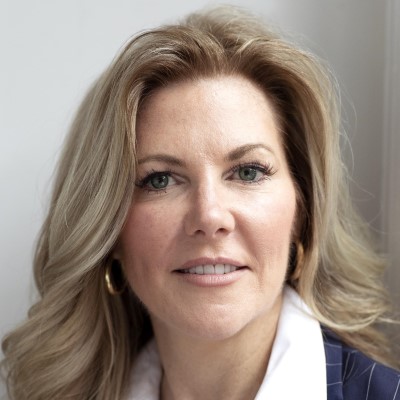 Chief Digital and Technology Officer
JANET SHERLOCK is a digital and retail executive who has modernized tech organizations, processes, solutions and platforms through expertise in digital transformation, customer & user experience, omni-channel strategy, data & analytics, marketing technologies, supply chain efficiency, and security, privacy, and compliance.

Janet is Chief Digital and Technology Officer at Ralph Lauren Corporation. She and her team drive the company's digital transformation. Previously, Janet was CIO at Carter's, Inc., the world's largest manufacturer and retailer of baby and small children's apparel and accessories. Prior to that, she led the Digital and Omni-Channel practice at Gartner, a leading research and advisory firm. Janet held various business and IT leadership roles at Guess?, Inc., Calico Corners, British Petroleum, and ExxonMobil.

Janet currently serves on the Board of Directors for BJ's Restaurants and Brewhouse (NASDAQ: BJRI). She served as a Public Officer on the Board of Directors for the Georgia Technology Authority (GTA), appointed by Georgia Governor Nathan Deal from 2013 - 2017. Ms. Sherlock was the Chairman of the National Retail Federation (NRF) CIO Council from 2015 – 2017. Ms. Sherlock also served as an Economic Advisor for the Federal Reserve Bank.

A long-time advocate for Diversity, Equity, and Inclusion, Janet is the executive sponsor for the corporate DEI program at Ralph Lauren. She is one of the founding board members of The TechPACT, a non-profit organization established in 2020 to address underrepresentation in the Tech Industry.

Janet holds an MBA from Marymount University and a BS from Penn State University in Supply Chain Management. She is currently pursuing a doctorate in Organizational Change & Leadership at the University of Southern California.