Get NRF Nexus in the palm of your hand
Download the NRF Nexus 2023 app from your mobile device's app store to maximize your experience at the event. View the full agenda, maps and more.
Use the app to:
Network with fellow attendees
View all sessions and speakers
Create your own schedule
View sponsor listings
Find your way around the resort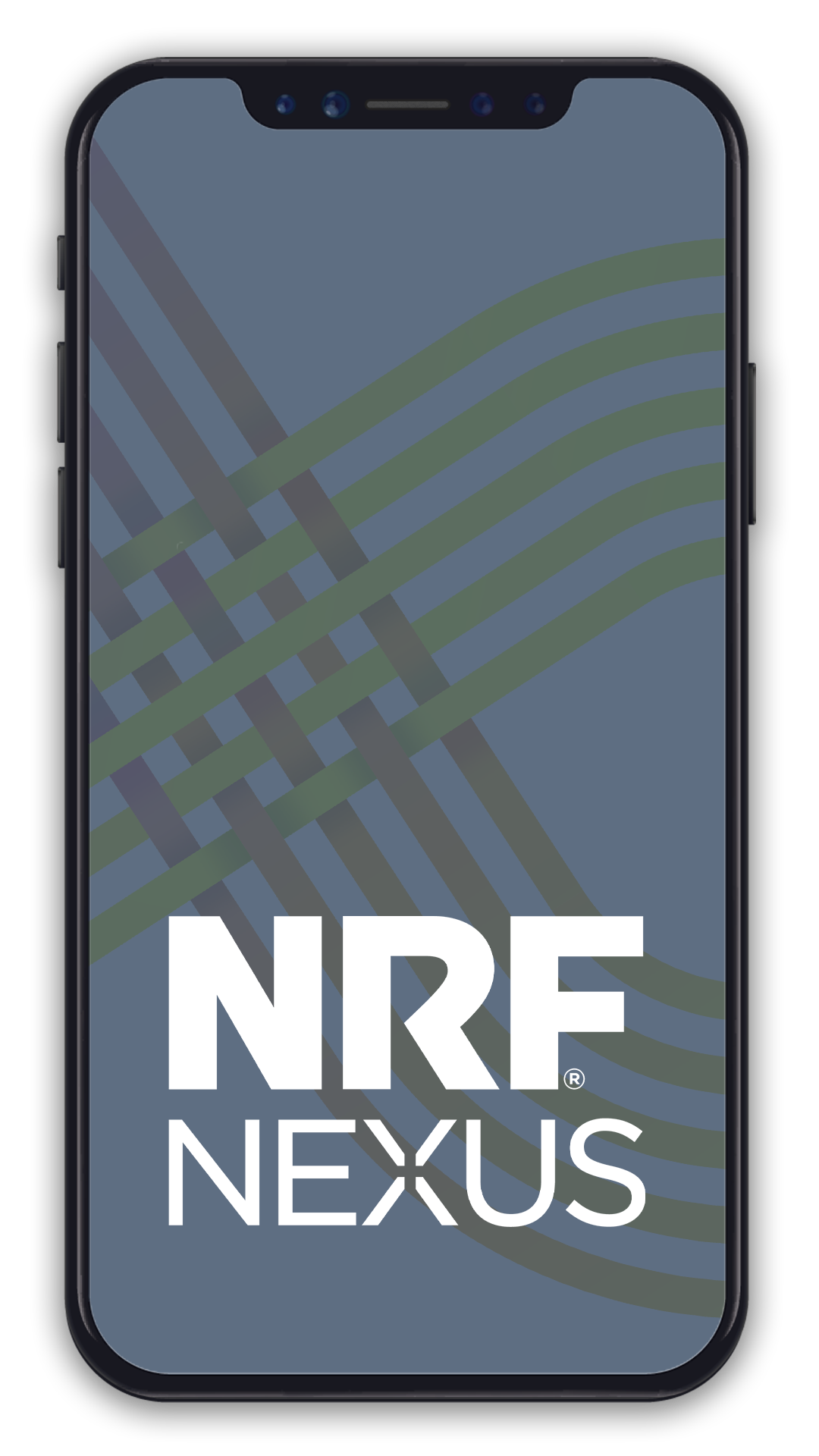 Connect with attendees
Use smart match "recommendations" from the powerful AI engine, based on your profile
Schedule on-site meetings
Scan attendee badges throughout the event
Get a jump start on setting your schedule. Download the app now!
Four easy steps to get started:
Search "NRF Events " in your mobile device's app store or scan the QR code
Log in with your credentials

Email address you registered with (case sensitive)
Badge ID/Registration ID

If this is your first time using the NRF Nexus app: Enter the ID found in the email sent on 6/22/2023 (it begins with the letter n).
If you used the NRF Nexus app last year: Enter the password previously established (click the "Forgot Password" link if you need it to be reset and open the reset email on your mobile device).

Complete your profile setup
Click on "Notifications" in the bottom navigation bar to enable messages