Take action. Define your why. Pioneer future consumer strategy.
NRF Nexus 2023 is the perfect balance of learning, networking and fun. Over the course of three days, retail leaders get a front-row seat to the latest innovations in retail and will find exciting new ways to partner and unexpected ways to deliver best-in-class consumer experiences.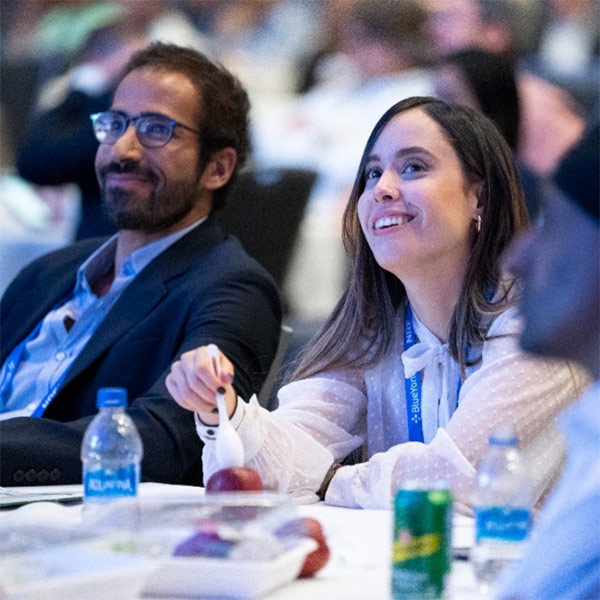 The best way to predict the future
is to create it
.
Join us for game-changing presentations throughout the day that lead to business-changing conversations in the evening. With facilitated networking, table-led brainstorming and fun surprises throughout the event, you're guaranteed to learn something new and form valuable connections.
Your destination for retail tech innovation
From the sessions to the scenery, NRF Nexus inspires and motivates retailers to bring their A-game back to the office. See how retailers are driving innovation — and results — next July.
Why Attend?
Specialized Content
A curated event for retail marketing, technology and digital innovation executives.
No Pitches
Connect with peers at the top of their game, not salespeople.
Senior-Level Expertise
In-the-know executives gather to share out-of-the-box ideas.
Effortless Networking
Find ample opportunities to connect with retail tech's top tier.
Sponsor Opportunities
An array of branding options is available to boost your presence during NRF Nexus 2023. Sponsorship opportunities are limited. Purchase now to get in front of retail decision-makers and take full advantage of this event.
Contact:
Tami Sakell
 |
VP, Exhibit Sales & Sponsorship

 |
(202) 661-3044
Terranea Resort | Rancho Palos Verdes, CA
July 10-12, 2023
HEADLINE / LOGO
Long Beach Convention Center
|
Long Beach, CA
April 26
Opening Party
|
April 27-28
CONFERENCE & EXPO
Optional Sub-Head Goes Here
Introductory copy (optional) may go here. Any or all of these elements may be replaced with a large event headline and tagline, and may be aranged in any order.