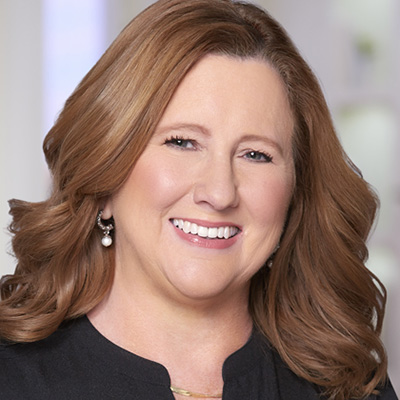 Chief Information Officer
Karen Etzkorn became Chief Information Officer of Qurate Retail Group in December 2017. She leads a team that plays a pivotal role in driving long term growth, innovation, and productivity by bringing best-in-class technology solutions that leverage the combined resources and talents of Qurate Retail Group's worldwide technology teams. In January 2022, Karen became Co-Executive Sponsor of QRG Diversity, Equity & Inclusion.

Karen previously served as Chief Information Officer for HSN, Inc. (HSNi), which was acquired by Liberty Interactive Corporation in December 2017. She joined HSNi in 2013 and led a multi-year systems transformation of core processes and technologies, which increased efficiency and fostered a seamless integrated experience for HSNi customers.
Before joining HSNi, Karen served as Senior Vice President and CIO at Ascena Retail, where she was credited with integrating the IT functions of three brands and consolidating the company's data centers. Previously, she was Senior Vice President and CIO at Tween Brands, Inc. and held senior technology positions at retailers such as The Home Depot, Williams-Sonoma, Gap, and Limited.

Karen is on the Board of Directors for Hibbett Sports, Inc., as well as, the American Cancer Society. She received her bachelor's degree in business administration from The Ohio State University.