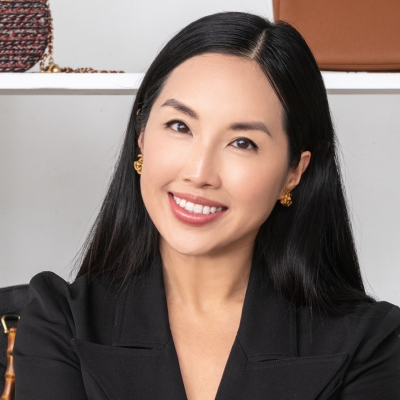 Emily Erkel is the co-founder of LePrix, the leading resale platform that empowers retailers to easily source and sell pre-owned luxury. Prior to LePrix, she worked on Gap's Strategy team, closely working with the executive team. Before that, Emily was a strategy consultant for Accenture, where she advised large retail and ecommerce clients on strategy, international expansion and consumer insights to drive growth. In addition to retail consulting experience, Emily has worked in-house at companies including Chanel and Hermès.

Emily has been featured on NPR's How I Built This for their Resiliency series. She has been a speaker on numerous panels and podcasts including alongside Michelle Kwan and Lisa Ling for AAPI Awareness, was the keynote speaker for Affirm's Diversity Leadership Series, the featured guest on Marianna Hewitt's podcast. She is also an advisor to George Mason University's Center for Retail Transformation.

Emily earned an MBA from Columbia Business School and holds a B.S. with honors in Management Information Systems from Virginia Tech. She currently resides in Washington, D.C. with her husband and two boys.