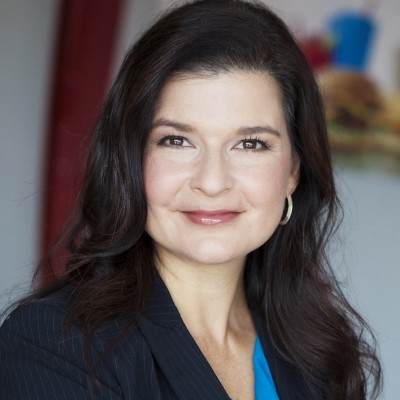 Claudia San Pedro serves as president of SONIC®, America's Drive-In®, part of the Inspire Brands family of restaurants. Inspire is a multi-brand restaurant company whose portfolio includes more than 8,300 Arby's, Buffalo Wild Wings, and SONIC locations worldwide.

San Pedro assumed her role in January 2018. She joined SONIC in 2006 as vice president of investor relations and treasurer. In that role, she directed financial planning, procurement and investment of funds for the organization and formulated investor relations strategy and oversaw communications with the investment community. San Pedro was promoted to executive vice president and chief financial officer in 2015, and was responsible for SONIC's financial planning practices, as well as the brand's relationship with lending institutions, shareholders, and the financial community.

San Pedro holds an undergraduate degree from Smith College in Massachusetts and a master's degree in business administration from the University of Oklahoma.

Born in Mexico City, San Pedro resides in Oklahoma City with her family.