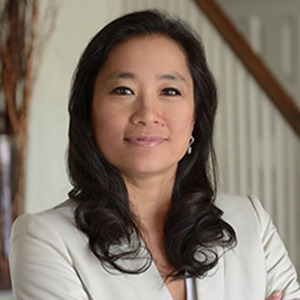 Executive Managing Director
Bernardine Wu is the Executive Managing Director of OSF Digital Strategy. She was the founder and CEO of FitForCommerce, a business which resulted from her many years of operational and strategic success in helping businesses accelerate growth through digital. She also co-founded The Innovation Office, the retail industry's first innovation curation service. She is a frequent speaker, writer and thought leader for the industry's de facto resources including NRF/Shop.org, Digital Commerce 360/Internet Retailer, Shoptalk, etc. She currently is on the board of Women of Color Retail Alliance (WOCRA) and has also served on the NRF Shop.org Board, NRF Digital Council, NRF Awards Committee, and many more. She also created the group Women in Sustainable Retail.

Bernardine has extensive business, finance, technology, and digital experience rooted in Wall Street and a successful history working in the retail and ecommerce industry for several leading companies. Bernardine co-founded SiteAcuity, a provider of online marketing and CRM software, and Venda, the first global SaaS ecommerce platform provider, where as President and COO, she was instrumental in Venda's launch and growth in North America. Clients included: Lands' End, Neiman Marcus, and Under Armour.

Prior to entering online retail, Bernardine was an executive-level consultant on projects tied to increasing revenues, restructuring costs and maximizing organizational efficiency at a variety of financial institutions including the New York Stock Exchange. Before that, Bernardine managed the B2B ecommerce business unit at OptiMark, Inc., a provider of advanced matching engine and exchange technology. Bernardine also held senior technology and operations management positions at brokerage firms Salomon Brothers and Jefferies & Company and at Accenture.